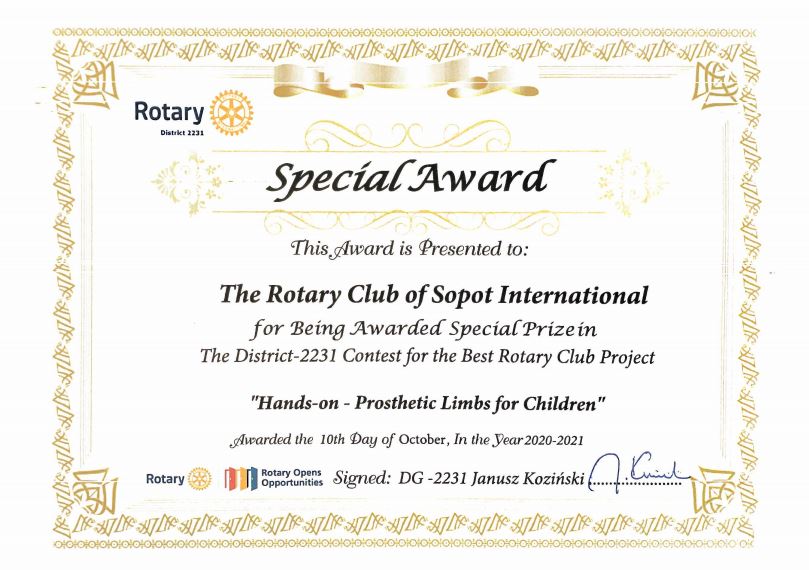 We are proud to announce our project 'Hands On' has won a special award from District 2231 Governor Janusz Koziński for the Best Rotary Project. The award means our Hands On project receives 3,000 PLN in recognition of our work to provide quickly delivered 3d printed prosthetic arms to children.
The money will help us to appoint more Hands On 'ambassadors' – representatives from each area in Poland who will promote the Hands On project with special focus on finding local children who can benefit from free arm or hand prosthetics.
If there are any clubs interested in our project, please feel free to contact us here at Rotary Club Sopot International.
Link to movie
File to be printed:Hands-On-Cooperation-ENG
Link to Manuals
Link to we support
Link to Hands On ambassador
Contact hands-on@rotarysopotinternational.org