Enchanting day and evening
President Bendt Haverberg, Treasurer Barbara Sergot-Golędzinowska and President-Elect Ewa Okrucinska were invited to a guided tour around Kosice Old Town by Citizen of the Year 2018 dr. Milan Kocun.
After the nice and very informative walk in historical city, with Ivana Lengova and Rotary Exchange Student from Ohio, USA, we have visited Museum of Golden Treasure where hundreds of gold coins from XVI and XVII century found by construction workers!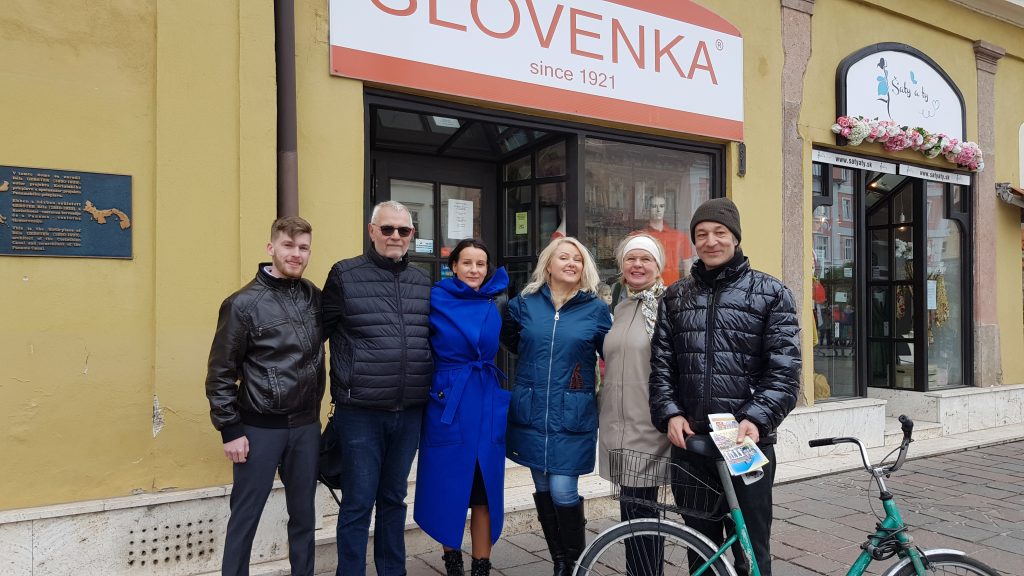 In the evening we attended 5th Charity Gala Dinner organized by RC Kosice Classic at Hotel Slavia. There was a fashion show by a leading Slovak fashion designer Ida Sandor, life entertainment by Katarina Knechtova, sales of artefacts made by autistic children, former patients cured from cancer and children from a psychiatric ward in local hospital, whom all RC Kosice Classic help in various ways.
We had an opportunity to bid for CDs with songs by a local lady-artist who made our evening even more enjoyable. Food served and prepared by chef Juraj Hruska, the Best Chef of Slovakia 2018 and member of RC Kosice Classic was so delicious that we were regretting that no seconds were served…
We really envy this club to have such good food on every single meeting.
This Gala Dinner was also a great opportunity to meet our Rotarian friends from Ukraine and other Slovak clubs.