Group photo of Rotarians from 10 Countries and 16 Rotary Clubs
Dear Madam or Sir,
On behalf of members of Rotary Club Sopot International I would like to thank you from the bottom of my heart for supporting our 17th Rotary Charity Ball
This year's ball was yet again a great social and financial success. Your generous donations helped us to raise the sum of 40 000 PLN which will be used in whole to finance our charity projects, mainly financial assistance for the purchase of medical equipment for Children's Hospice Św. Wawrzyńca and Pomeranian Hospice for Children, both hospices in Pomorskie Voivodeship as well as funding of printing in 3D technology prosthetic hands for children.
Your donation is an extraordinary proof of your compassion and a desire to help other people in need.
I believe that we could count on your support in the implementation of further projects for the needy residents of Gdańsk, Sopot, Gdynia, whole Pomeranian Voivodeship and in the world. Please find more about our projects on our website https://rotarysopotinternational.org
Yours gratefully,
Bendt Haverberg
President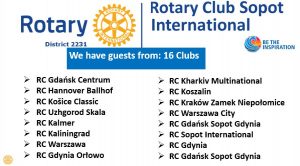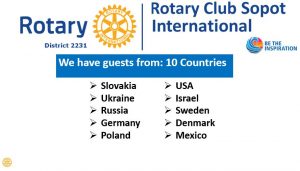 Hits: 149