When:
December 26, 2020
all-day
2020-12-26T00:00:00+01:00
2020-12-27T00:00:00+01:00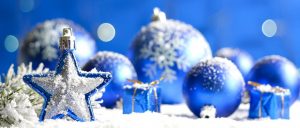 Saint Stephen's Day, 26 December is the Feast of St. Stephen in Western Christianity.
In Spain, this is a regional holiday celebrated in Catalonia only.
In France this is a regional holiday celebrated in Alsace and Moselle only.
In commonwealth countries, the day after Christmas day is a holiday, but known as Boxing Day. In some countries the day after Christmas Day may also be known as the 'Second Day of Christmas' or the 'Day after Christmas'.
History of St. Stephen's Day
In non Commonwealth countries, the day is more commonly referred to as St Stephen's Day or the feast of Stephen as mentioned in the carol 'Good King Wenceslas'.
There are two Saints called Stephen. St. Stephen's Day on 26 December commemorates St. Stephen who was the first Christian Martyr.
Stephen was a Greek Jew who had converted to Christianity. He was appointed as one of seven deacons to help with organizing the early Christian church.
Due to his preaching about Christianity, he was accused of blasphemy and stood trial at a Jewish court in about 34 CE.
During the trial he made a long speech, saying that Christianity supported the teachings of Moses. This so enraged the crowd at the trial, that he was dragged away and stoned to death by an mob. It is said that the mob was encouraged on by Saul of Tarsus, who later became Saint Paul.
The other St. Stephen was St. Stephen of Hungary, who was the first king of Hungary and is noted for converting the Magyar people to Christianity.